I've been on a bit of a spinning kick ever since returning from Maryland Sheep and Wool in May. Where, among other things, I got it into my head to spin the yarn for a sweater of my own design.
Since then, I've somehow accumulated about 5 sweaters worth of fiber to spin. Along with spinning up (or finishing the spinning on) a bunch of fiber from previous festivals.
With that in mind, I thought people might be interested in following along in my journey to spin, dye and knit a sweater in several different kinds of fibers. This will be a long journey for sure. After all, I do have a day job in addition to a family. But I know I'm always looking for stories of what others have done, when I start a new-to-me technique. So maybe this will help someone in the future. (If only in a don't-do-it-it's-crazy kind of way!)
So, what's on my to-spin list?
1 lb of lovely Merino/Rambouillet from Roclan's, purchased at MDSW 2015 (supplemented with 1 lb of Rambouillet from The Homestead Hobbyist on Etsy
6 lbs of Merino/nylon roving from The Black Lamb, a local(ish) yarn shop
3 lbs of Merino/cashmere/silk roving from The Black Lamb
3 lbs of Merino/cashmere/nylon roving from The Black Lamb
1.5 lbs of misc. fibers from Spirit Trail Fiberworks
I'm not a monogamous spinner, so I'll likely switch between fibers somewhat to give myself the occasional change of pace.
Here's a sneak peak of some of my early results: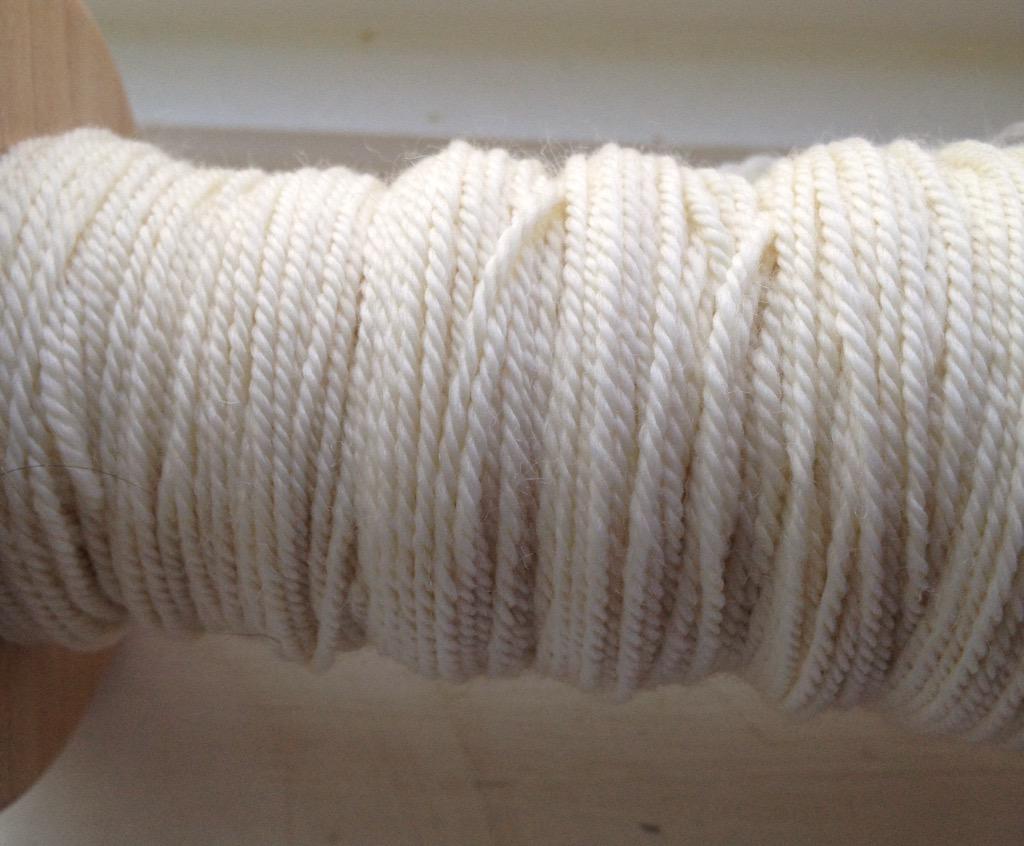 merino/nylon 3 ply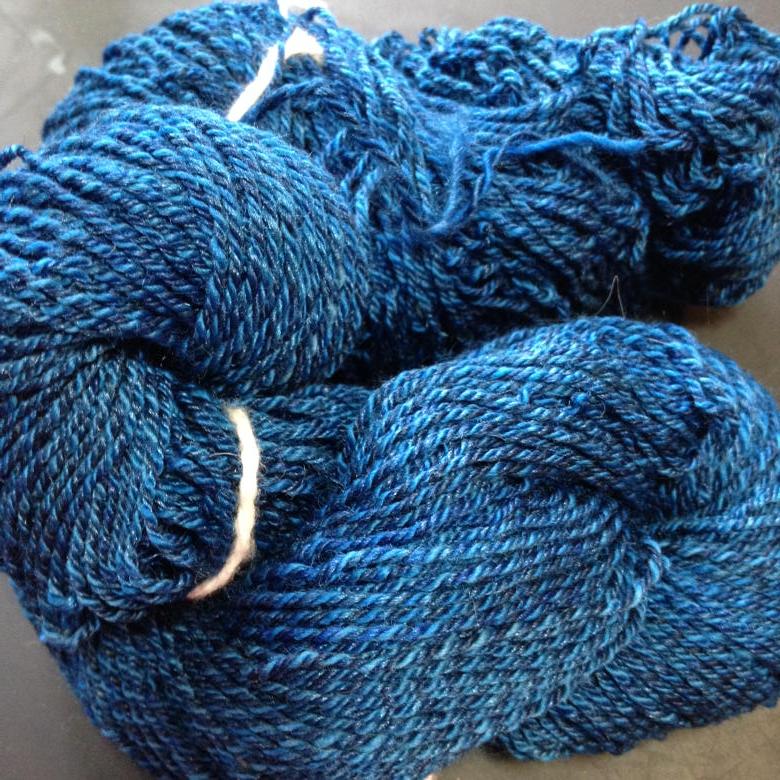 Spirit Trail Fiberworks 3 ply